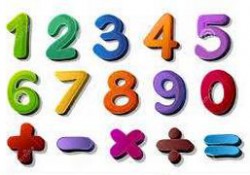 An Abuja pupil at the weekend emerged the winner of the 12th edition of the annual mathematics competition, organised by the Nigerian Turkish International Colleges (NTIC) and the National Mathematical Centre (NMC).
The nine-year-old Adeoluwa Adetoba of Premier International School, Abuja, scored 100 per cent to beat 14 other finalists in the competition, after a competition with 25,399 others.
The final competition comprised 15 best pupils mostly from primary 5 and 6, who also represented Oyo, the Federal Capital Territory (FCT), Anambra, Ondo, Osun, Lagos, Imo, Abia, Rivers and Edo States, considered the A zone.
In the first round of the competition, 25,400 pupils participated in the nationwide contest.
The highest number of participants was from Lagos State with 4,633 pupils, which was followed by FCT and Rivers State with 2,620 and 2,005 participants respectively.
The winner, whose score made him come top of other participants, received a gold medal and a cash prize of N150,000 and a scholarship which included tuition, feeding and accommodation by the Nigerian Turkish International Colleges.
In the second position was a pupil from Living Word Academy, Abia, Nwadinkpa Otutochi, followed by Adeniyi Similoluwa from Franco-African International School, Oyo.
The Managing Director of Surat Education Limited, Mr. Mehmet Basturk, congratulated the winner and stressed the importance of quality education.
He said: "Education matters to our economy and mathematics only makes pupils stand upright.''
Mehmet said the NTIC, in the area of mathematics have helped organise the 12th edition of the competition, in collaboration with the National Mathematical Centre, with a view top encouraging young pupils develop interest in mathematics.
The Nigerian Turkish International College has also promised Nigerian pupils who came top in the competition, full scholarship to university level should they wish to continue with the Nigerian Turkish Nile University.
Other award categories by the organisers of the competition include the Kharazmi and Gauss awards, which is meant to appreciate the best school that participated in the competition.
The winners in these categories included Premier International School, FCT, which won the Kharazmi award, and Nazareth Primary School, Lagos, which won the Gauss award.
Credit: Thisday Newspaper